3 tags
Nebraska: The Rumor Mill Strikes Again
Well, well, well. It was about that time, wasn't it? Since the "big" story broke that Bubba Starling was not at practice on Saturday, it was only a matter of time until some rumor came through the pipeline. This is Nebraska, after all. So what happened this go around? For those of you who missed it, Peter Gammons (@pgammo) tweeted: "Bo Pellini going off on and...
2 tags
NEBRASKA FOOTBALL: Adi Kunalic - More Than "Just a... →
huskerlocker:
NEBRASKA FOOTBALL: The 81,067-seat Elephant in the... →
huskerlocker:
2 tags
Why ESPN Should Care Enough to Comment
So, ESPN has decided not to comment on indefinitely suspending college football writer Bruce Feldman. Bad move, ESPN. A common misconception that still surprises me that people buy into is that if you ignore a PR crisis, it will go away. Twitter alone kills that theory, yet major companies, such as ESPN, continue to live by it. It's honestly shocking. When the story broke last night about...
NEBRASKA FOOTBALL: Pelini's Big Red Machine is... →
huskerlocker:
NEBRASKA FOOTBALL: An Open Letter to Bo Pelini →
huskerlocker:
NEBRASKA FOOTBALL: Predicting the Blackshirts –... →
huskerlocker:
Big Ten Preseason Rankings – Legends Division:... →
huskerlocker:
huskerlocker: On the docket: A podcast...
huskerlocker: On the docket: A podcast...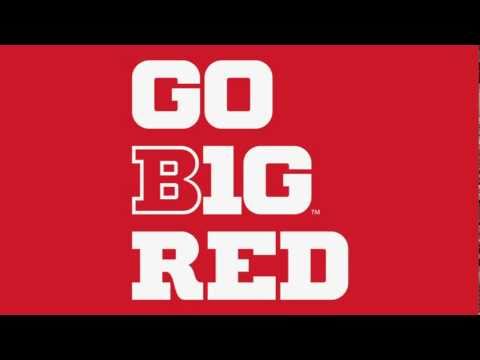 An Open Letter from Nebraska to the Big 12: The... →
huskerlocker: "The last year has been a rocky one for both of us. It's been full of finger-pointing, mud-slinging, snickers and name-calling. It hasn't been one of the classiest years for either of us. Thankfully, it will all be over come Friday…"
NEBRASKA FOOTBALL: 10 Players Who Will Make or... →
Big Ten Coaches on the Hot Seat - Legends Division →
huskerlocker: Where does Bo Pelini rank?
Husker Heartbeat 6/27: Big Ten Study Underway, a... →
huskerlocker: What are the Huskers studying about the Big Ten, another big, red horseshoe and the Heisman winners get ranked.
huskerlocker: - Are Taylor Martinez and Aaron...
Husker Heartbeat 6/24: Nebraska's New Big Bad DE,... →
NEBRASKA FOOTBALL: 10 Players Who Will Make or... →
huskerlocker: On the docket: A podcast...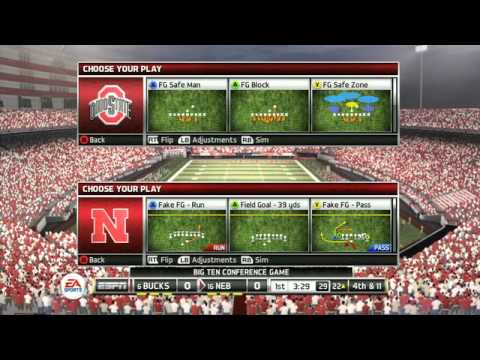 4 tags
Well, is he?
So what do you think?
NEBRASKA FOOTBALL: How the Huskers Set Themselves... →
2 tags
Nebraska: Is the grass greener without Green?
Happy Memorial Day weekend, Huskers. With less than 100 days until the start of Nebraska's inaugural season in the Big Ten, it seems we have a lot on our minds. A tweet I received this morning from @JBHuskers22 said it best, "Only being a Nebraska fan could we wake up on Memorial Day weekend and be legitimately concerned about ftball. #dedication" If it's not dedication, I couldn't tell you...
5 tags
Out with the old, in with the new.
On November 27, 2010, I attended the last event to ever be held in Johnny Rosenblatt Stadium. Even as I sat in my seat behind home plate on that cold, chilly morning, it never really sunk in that this was it. I left that day, nostalgic, but convinced somewhere in my mind that I would be back. I suppose that's because every year when I left Rosenblatt for the final time each season, I knew...
3 tags
The End of an Era.
It was Saturday, September 1st, 2007. I remember it was a warm day for September, right before the summer season gives way to Fall. I was nineteen. The University of Nebraska-Lincoln was playing Nevada that day. It was an early afternoon game, first of the season. I was there well before the student section began to fill up. I knew I wouldn't be there long. The second the first half ended,...
"I am not interested in Arkansas or any other job and there's nothing that can be..."
– Mike Anderson. File under things you should probably not say two weeks before you take a job paying you 200k more than your current contract. (via girlwearsmascara)
3 tags
Outside Looking In: Nebraska Basketball
I have confession to make: I'm not a Nebraska basketball fan. Now, before you start throwing rocks and hate messages my way for living in Nebraska, let me state that I support ALL Nebraska sports. While I'm not quite the fan of Nebraska basketball as I am of Nebraska football, it does not mean I don't have respect for Doc Sadler and the team he is trying to build. In fact, after...
4 tags
Texas A&M: Is winning really everything? →
This morning, David Ubben, ESPN's Big 12 Blogger, published a blog about why A&M should not bolt for the SEC. His main argument? "If Texas A&M values winning, the Big 12 is the place to stay." I'm sure the Aggies value winning, just like any program would. Winning makes recruiting…well, easier. And yes, David makes a good point when he says recruits go to the...
3 tags
The Huskers, Holiday Bowl, and Where We All Went...
I've got a confession to make, Husker fans: I didn't care about the Holiday Bowl. From the day it was announced Nebraska would be playing in San Diego (again) against Washington (again), I stopped caring. What was there to care about? The Huskers had shut out Arizona in the Holiday Bowl just a year ago and the Huskers had also beat the Huskies by 35 points in September. The Holiday...
Ohio State suspensions fuel negative feelings... →
dailybunch: If the student-athletes of the NCAA went on to be as bad in their professional careers as the administrators of the NCAA are in theirs, no one would ever hire another so called student-athlete ever again. The NCAA's ineptitude is so profound, it manages to make the TARP program transparent, just, and impeccably run by comparison. When the NCAA cleared Cam Newton, I knew it would...
4 tags
Big Ten Reconsidering Division Names →
Ah, I spoke too soon. Yesterday, I talked about how I didn't mind Legends and LEdaers. And from my perspective, it sounded like people were beginning to let the division names grow on them too.  Well, according to the "90% non-approval rating," I was very wrong. So the next few weeks could continue to be interesting for the Big Ten. I'll be anxious to see if they choose a...
4 tags
The Current State of Husker Affairs (According to...
It's been a good week for Husker Nation. No real rumors running rampant means we can focus on some of the more positive things…like the new Big Ten logo. Now that that jokes over, let's get to the real Husker news. Legends and Leaders When this was first announced, I sat and listened to so many people complain about it, knowing full well it would eventually grow on everyone....
"I would love to get another dog in the future. I think it would be a big step..."
– Eagles quarterback Michael Vick, to NBC News. [gawker.] (via thedailywhat)
3 tags
Nebraska's 93 (prior to Henery and Amukamara)... →
In honor of Prince Amukamara and Alex Henery being selected as first-team All-Americans, I give you the full listing of all Nebraska players given the honor. Take note of Wonder Monds, 1975.
3 tags
This is Nebraska →
In addition to the new football recruitment video, the University of Nebraska has a new website. Except this time, there is no mention of Texas. Instead, Nebraska focuses on the tradition of its' program and the transition to the Big Ten.
4 tags
Watch
And just when some continue to doubt Bo's loyalty to the Nebraska football program, let me introduce you to the new Nebraska football recruitment video. Go Big Red. This is Nebraska football. You come to the University of Nebraska to be the best, to compete against the best in the country. Nebraska football represents the best of what there is to offer in college football. It's...
An Open Letter to Bo Pelini
Oh, Bo, you got me again. You had me sitting around for nearly two days contemplating the future of my dear ol' Nebraska U's football program because you refused to comment. And I may or may not have been a little worried. I wanted to believe that you wouldn't up and leave, but I couldn't help but think that maybe you actually would. I wasn't sure why you would, and...
"The reports that I am preparing to interview at Miami are false. I will not have..."
– Bo Pelini
4 tags
Nebraska and The Rumor Mill
Last night, I stumbled upon a tweet that made me laugh: "Social networking is the worst thing to ever happen to Nebraska football fans. #huskers" - @HuskGuys I laughed because it's true. I laughed because I had nothing more I could say, think, or do at that point. Rumors had been flying for hours that our beloved coach, Bo Pelini, would be leaving for Miami. Yes, Miami. Not...
"University of Florida football coach Urban Meyer steps down; won 2 NCAA titles..."
– ESPN
"I hope whatever plan they go with they believe in it, they stick with it and let..."
– Champ Bailey (via wildcraw)